We've created this list of some of the best websites to find free woodworking plans so that it's easier for you to find some awesome projects to build on your own. Check out these websites and the free plans they offer. There are many plans for the beginner as well as lots of plans for the more advanced woodworker.
1. Ana White
Anna White and her family have spent the last decade designing plans and building affordable projects to help people improve their homes and lives. Her website is dedicated to sharing and showing her attempts at building easy DIY projects around the house. She also includes shopping lists, cut lists, estimated costs, estimated time investments, finishes used, wood types, project skill level, tools used, and a link to the plans she used if she didn't create them herself.
One of the best parts about her site is that in addition to the free woodworking plans she also includes detailed sketches, with dimensions, which make it super easy to know exactly how to build the project. Her site has great search features that make finding the free woodworking plans easy to find, and easy to reference for future projects.
Popular Free Woodworking Plans:
---
2. Rockler
With more than 50 brick and mortar stores nationwide, Rockler has the infrastructure to help you build fantastic projects. Rockler's goal is to get you to buy their drills, plans, accessories, finishes, power tools, and hand tools, and a great way for them to do that is to provide excellent downloadable and free woodworking plans that involve some of those fun toys.
With 70+ posts and free woodworking plans, there is something great for everyone.
Popular Free Woodworking Plans:
---
3. Wood Magazine
Fun fact: Wood Magazine, which was founded in 1984, has more than 350,000 subscribers and has the highest circulation of any woodworking magazine in the world.  Wood Magazine publishes seven regular issues annually in their quest to cater to home and hobby woodworkers.  With all of that constant content, they have made available quite a few free woodworking plans.  One little caveat, they do make you create a login and give them a little bit of information, but once done, you have access to lots of great content.
Popular Free Woodworking Plans:
---
4. Popular Woodworking
This site is the Rolls Royce option for woodworking plans. Popular woodworking is a magazine that has been around for more than 30 years and publishes new issues six times each year. They consistently create great content with great cuts lists, directions, and step-by-step instructions with photos on how to build your next great project. All of their published articles have great visuals, cut lists, dimensions, and thorough instructions.
Popular Free Woodworking Plans:
---

5. Fine Woodworking Magazine
The Fine Woodworking Magazine has been around since 1975 and has made quite an impact on the woodworking community through quality plans, tutorial videos, tips, and materials.  One way that the magazine is able to continually create great content is by requiring you to purchase some of the plans they have listed on their website.  Start with the free woodworking plans they offer, and if you like what you receive, try out some of their paid projects.
Popular Free Woodworking Plans:
---
6. Kreg
Founded in 1989, Kreg is synonymous in the woodworking world with pocket-hole joinery.  The Kreg Jig allows any level of woodworker to create consistent and strong pocket-holes for their many different projects.
Not only have they created the Kreg Jig, but they have different levels of the Kreg Jig depending on your skill level, each with different and varying options and lots of accessories to make your life and projects easier to build.   So, in an effort to get you to build more projects, they have a number of free plans that might help you realize you need more of their tools to accomplish these projects.
Popular Free Woodworking Plans:
---

7. Family Handyman
Self-described as the DIYers' best friend, the Family Handyman focuses on home improvement projects for those who want to do all different projects themselves.
Due to the focus and broad nature of the brand, this website has a ton of ideas and projects that aren't necessarily woodworking.  However, the site does have a great search function that will help you find the woodworking plans for which you are looking.
A breakdown of the Family Handyman's Fold Down Workbench is featured on our website here.
Popular Free Woodworking Plans:
---
8. Shanty 2 Chic
Even though sisters Ashley and Whitney have a show on HGTV and have their own Shanty2Chic home collection, they got their start through their own website, building great DIY furniture and documenting their project builds.
This website has loads of great plans, with simple instructions for the average DIYer.  They make DIY projects easy to envision and accomplish.
Popular Free Woodworking Plans:
---

9. Shades of Blue Interiors
Rachel, the owner, and creator of Shades of Blue Interiors created her site as an outlet for all of her artistic passion.  Rachel posts many projects across the home improvement spectrum and a large amount of these are DIY woodworking projects.
This site is for those DIYers looking for modern and sophisticated projects that are broken down and easy to put together.  Some even include video tutorials for those more visually inclined.
Popular Free Woodworking Plans:
---
10. More Like Home
Started in 2016, More Like Home has a wide variety of posts on its site for renovations, recipes, and outdoor projects, but most importantly it provides a number of woodworking plans.
This site has great, out of the ordinary, somewhat off-the-wall plans for the beginner to average DIYer.  It might be considered one of the mommy-blogger sites, yet the original plans have great cut lists and price estimates.
Popular Free Woodworking Plans:
---
11. A Beautiful Mess
Started by two sisters living in Tennessee and Missouri, A Beautiful Mess's motto is "Stay home and make something!" They have created thirteen years' worth of recipes, crafts, home decor, and woodworking projects.
A Beautiful Mess doesn't do woodworking plans per se; their website is more like woodworking project instructions in blog form. That being said, they have great pictures and step by step instructions for each part of the project
Popular Free Woodworking Plans:
---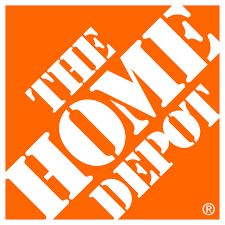 12. Home Depot
If you are reading this, you have likely been to Home Depot at least once in your life. The big-box store a corner or two away from where you live. "Oh, one of the sprinklers broke," or "I need an extra 2×4" are usually phrases heard before a quick trip to Home Depot.
Home Depot has a blog, with lots of contributors, who have posted how-to and DIY ideas for every room in the house. Once again, this is a true blog, not many "free plans" here, but they have great instructions with pictures, purchase lists, and cut lists. This blog is one of the most extensive in terms of options and ideas and has boatloads of posts for creating cool projects.
Popular Free Woodworking Plans:
---
13. Mr. Build-It and Mrs. Style-It
A husband and wife DIY blogger team, documenting the renovation of their home. Their plans and building steps in these posts are hit and miss, some are great and thorough, others have sparse spark notes.
One saving grace of this blog is that most of their posted projects have a YouTube video showing you how they completed the project.
Popular Free Woodworking Plans:
---
14. Fix This Build That
Brad Rodriguez, of Fix This Build That, which he started back in 2015, has one of the most thorough and well put together woodworking websites. He has step by step plans, with lots of pictures, and great instructions.
One of the best parts of his posts is that each project has a fantastic YouTube video, with efficient and effective tutorials on how to best build each step.
Brad has a number of free plans, but like any good entrepreneur, many of his posts have great instructions but the actual plans have to be purchased.
Popular Free Woodworking Plans
---
15. Wilker Do's
One of the t-shirts you can buy on April Wilkerson's website says, "Makers Gonna Make." Wilker Do's, the blog that April started back in 2013, captures all of the projects that April makes at or near her woodshop in Texas.
April's blog has many free plans, lots of projects with tutorials, and most helpful, YouTube videos showing how she puts her projects together. Her projects cover a lot of eclectic things, and interesting projects that don't show up on many other websites.
We reviewed her folding workbench project here.
Popular Free Woodworking Plans:
---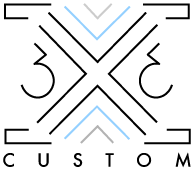 16. 3×3 Custom
Tamar Hannah states that she created her website by accident: she couldn't find a good outdoor bench, so she decided to create her own, and used the bench to start her site. 3×3 (three by three)Custom is named for her three children.
Tamar creates great projects, and her posts have lots of great detail included in the many pictures and commentary on each step. Not all of her posts have plans, but some do and are great.
Popular Free Woodworking Plans:
---
17. Rona
I have heard of most websites, seen many of them, and spent plenty of time on the internet, but I had never heard of Rona until recently. After a little digging, it made sense that I haven't heard of it before because it is a banner of Lowe's Canada, and I live in the US.
They have more than 375 stores, eh, and have lots of expert advice, eh, for all of your Canadian home improvement needs. Whether you are in Canada or not, their free plans are very detailed and easy to use if you are looking for well-made woodworking plans.
Popular Free Woodworking Plans: